REMINDER: Your e-Reputation and Social Media
Paris, France
Bummer! Sales have ended.
Unfortunately, tickets for this event are no longer on sale.
Event Details
Dear Friends,
REMINDER !
The Lunch Club of Paris is pleased to present you with its Spring seminar:
Your e-Reputation and Social Media

Social media is playing an increasing role in shaping your personal online reputation and that of your company. What are the risks and rewards of cultivating an online reputation?
Learn ways to protect and boost your online reputation with best tools and techniques. Learn about the 'Social Media Business Equation' and how you can use it to establish and enrich your connections.
Join us as Mary B. Adams of Social Media Delivered shares her experience, tips and know-how to help you optimize your e-reputation.
 Come and learn:
W

hat e-reputation is and why it matters

How to use social media (LinkedIn, Facebook, etc..) to support and enhance your online reputation 

How to bring

your brand or corporate identity to life via social media

About free tools available to help you stay on top of your

e-reputation

 
Key Speaker: Mary B. Adams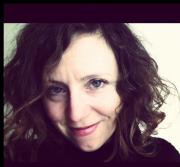 Mary B. is an MBA with over 15 years of experience in media and marketing, and is passionate about social media, photography and Paris. Currently Vice President of International Business Development at Social Media Delivered based in Paris, Mary B. is leveraging the power of LinkedIn, Facebook, Twitter, Google+, YouTube with proven strategies to assist SME organizations, Fortune 500s and non-profits to meet their organizational goals.
 
About Social Media Delivered
Social Media Delivered takes pride in offering social media services to our clients based on proven methodologies, including our CEO's Social Media Business Equation.
We know it works because we use it ourselves. Plus, we have experience across many industries, including hospitality, finance, food service, business services, entertainment, technology, recruiting, legal, non-profit, medical and more. We offer consulting, training and fully managed social media services for organizations.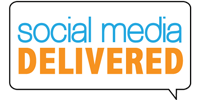 www.socialmediadelivered.com
mary@socialmediadelivered.com
Tel: +33 6 24 58 50 13
Twitter.com/SocialMediaDel & Twitter.com/LadyMissMBA
http://fr.linkedin.com/in/marybadams
We will be giving away 2 copies of The Social Media Business Equation: Using Online Connections to Grow your Bottom Line by Eve Mayer Orsburn. This book focuses on results-oriented strategies as the author dispels the myths and reveals the secrets for success in using social media for amazing business growth. Fourteen case studies highlight social media at work in companies large and small, including the Mayo Clinic and General Motors.
For a chance to win, tell a friend about the event, and both you and your friend will be entered into the on-site drawing. Friends must register asap to ensure a seat, and winners will need to be present to receive the book. 
Evening Program:
19pm - Arrival
19H30 - Presentation starts
20H - Q&A, discussion
20H30 - Cocktail & exchange
22H - Evening closes
Cafe des Fous has a maximum capacity of 40 people, so sign up early as this event will fill up fast.
Please bring your business cards so we can exchange and keep in touch. 
The presentation will be in English.
Cafe des Fous also has now required an entry fee of 5 euros per person.
PLEASE BE PREPARED TO PAY AT THE DOOR. Do not pay on this web site.
The Lunch Club of Paris still remains a non-profit organization.
Please join us for the exciting evening where we encourage you to participate in discussion.
We look forward to seeing you there! 
Sincerely,
The Lunch Club of Paris Team
Beatriz Garcia
Amanda Saionz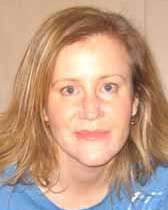 Internet Communication Services
 Jonathan Duff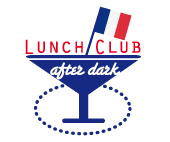 Marketers and communicators making contacts
The Lunch Club vision:
To continually inspire and connect people with the common goal of sharing and learning in a safe, internationally minded and open atmosphere.
Our mission is to inspire members by free and open exchange. We strive to provide educational events that deliver new market insights, and trends in the digital world.
Lunch Club of Paris web site: 
http://www.wix.com/beagarcia/lunchclubofparis#